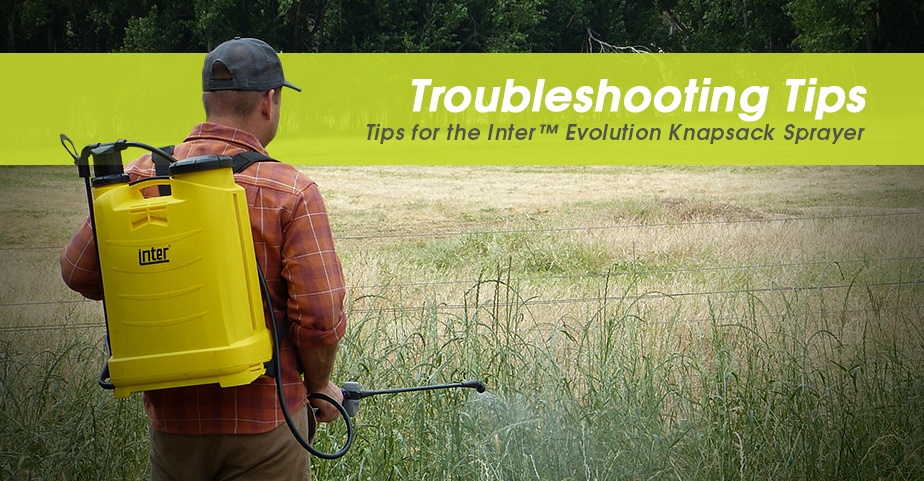 Troubleshooting Tips for the

Inter Evolution Knapsack Sprayer! Here are a few tips to assist you in resolving your problem...
---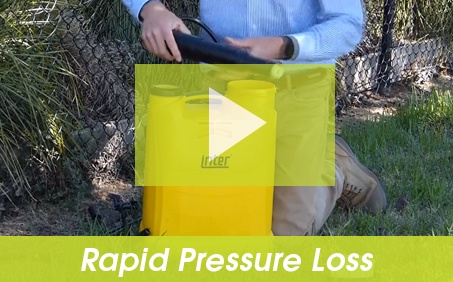 Problem:
Rapid Pressure Loss
Causes:
Liquid escaping out the bottom of the pressure chamber
- caused by grass or sediment etc preventing the ball sitting snugly into its seat
Regulator needs adjustment - incorrectly setHose nut not done up tightly
---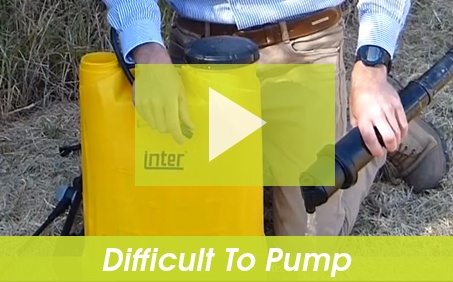 Problem:
Difficult To Pump
Causes:
Pressure chamber filled with water- not enough air inside to compress.
This is caused if the knapsack is turned upside down while pressurised and the air in the pressure chamber escapes and is replaced by liquid – which can't be compressed.
---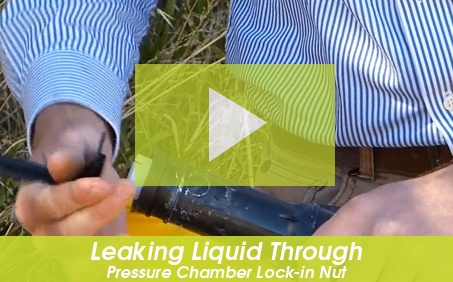 Problem:
Leaking Liquid Through Pressure Chamber Lock-in Nut
Causes:
Twisted felt seal
(locking washer)
Felt seal worn
Felt seal not lubricated
- Lubricate seal with petroleum jelly. EG: Vaseline
Lock-in nut over-tightened
– (Damaging Felt Seal)
---
If you have any further questions, please dont hesitate to contact us on
1800 816 277